Advertiser Disclosure
We are a participant in the Amazon Services LLC Associates Program, an affiliate advertising program designed to provide a means for us to earn fees by linking to Amazon.com and affiliated sites. The information which appears on this site is subject to change at any time. The opinions expressed here are our own. philippinesangelescity.com is a free online resource that strives to offer helpful content to its visitors. If you found any of the information useful please purchase on this site. Thank you in advance.
.
.
If you see this sign you know you in a good area because Fields Avenue or Walking Street is not too far away. Fields Avenue is the heart of the nightlife in Angles City. To be more Accurate Fields Avenue is the heart of nightlife in all Pampanga.  Most people would agree with me If you live there or vacation there if not this is what Wikipedia says, "It is the center of the red light district and the bar scene of the biggest entertainment district of the Philippines. [1]."  So if you can only live or vacation in one city in Pampanga go to   Angles City. Pampanga is huge but not all Barangay are equal. A Barangay is the native Filipino term for a district, village, or ward. There a lot of small cities and towns around Pampanga most of them are boring. I live in Angels City for two years I have a house there. I went to a lot of these towns looking for nightlife with very little success. Pampanga capital is the City of San Fernando. Not even the capital of Pampanga could satisfy my nightlife and that why so many tourists go to Angeles City each year. If you an outdoors person you should avoid the Philippines in the rainy season if you can. The rainy seasons starts in June and lasts till October.
.
.
.
.
Karaoke, which means "empty orchestra"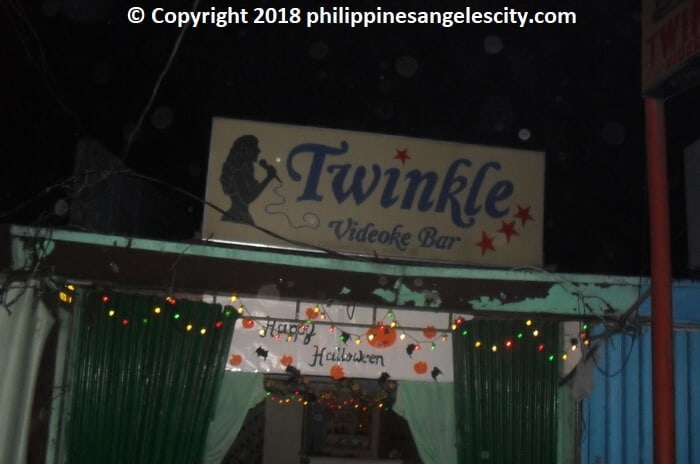 .
.
When I think about Karaoke I think about Japan. A Japanese man named Daisuke Inoue inventor of the karaoke machine in 1971. But it is Filipino inventor Roberto del Rosario who holds the machine's patent. Maybe that way its so popular in both Japan and the Philippines.
Karaoke is undoubtedly an integral part of the Philippines culture you be hard press not to notice it. There are many different bars in Angeles City one type are called videoke bar. The videoke bar in Angeles city is a combination of music and videos you can sing along with. Majority of the videoke bar is no sex just food and singing at least most part of the Philippines. The videoke bar on Fields Avenue and Walking Street well that a grey area.  During the rainy season especially when raining heavy Karaoke bar is a good choice. The karaoke machines are 5 pesos per song, Having beautiful Filipinas beside you, cheap beers, and good entertainment that what I call a trifecta.
.
.
.
.
.
.
Angeles City Bars
.
.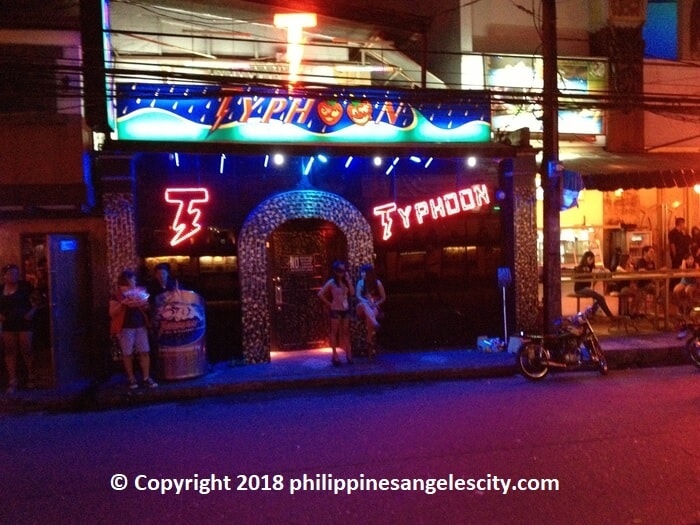 .